New Beauty Space
As a lover of all things beauty, I find it important to have a dedicated space for skincare rituals and applying makeup. My space prior to this change was a white vanity with a small beige bench. It held mainly makeup and I used it in the mornings while getting ready. While I loved this space, I found that I quickly began outgrowing it. Not because I had too many things for the space, but the space itself no longer felt quite right. I found that my style and needs were shifting.
When I made the decision to change up my beauty space, I started looking at other vanities. I thought it would be the best way to utilize the space in our apartment. After quite a bit of searching, I realized that this 'look' was not what I was after. I wanted a larger space that was still quiet, unobtrusive, and minimalist. After Pinterest binges and spending time where the beauty space would be, I decided that I wanted a larger wall mirror and desk combination instead of an already put-together vanity. After figure this out, I was relieved. Now I could start finding items to put my design vision together.
My search started at thrift stores, Home Goods, Marshalls, and some other places that I thought might have a unique selection. I always try these kinds of places first because, admittedly, I like items that aren't readily available to everyone. I think it is so important that we each find our own style and recreate our own visions instead of replicating others. That being said, I know that we get inspiration each day through everything we see. Using a combination of ideas from others can help us find what we love.
So here it is…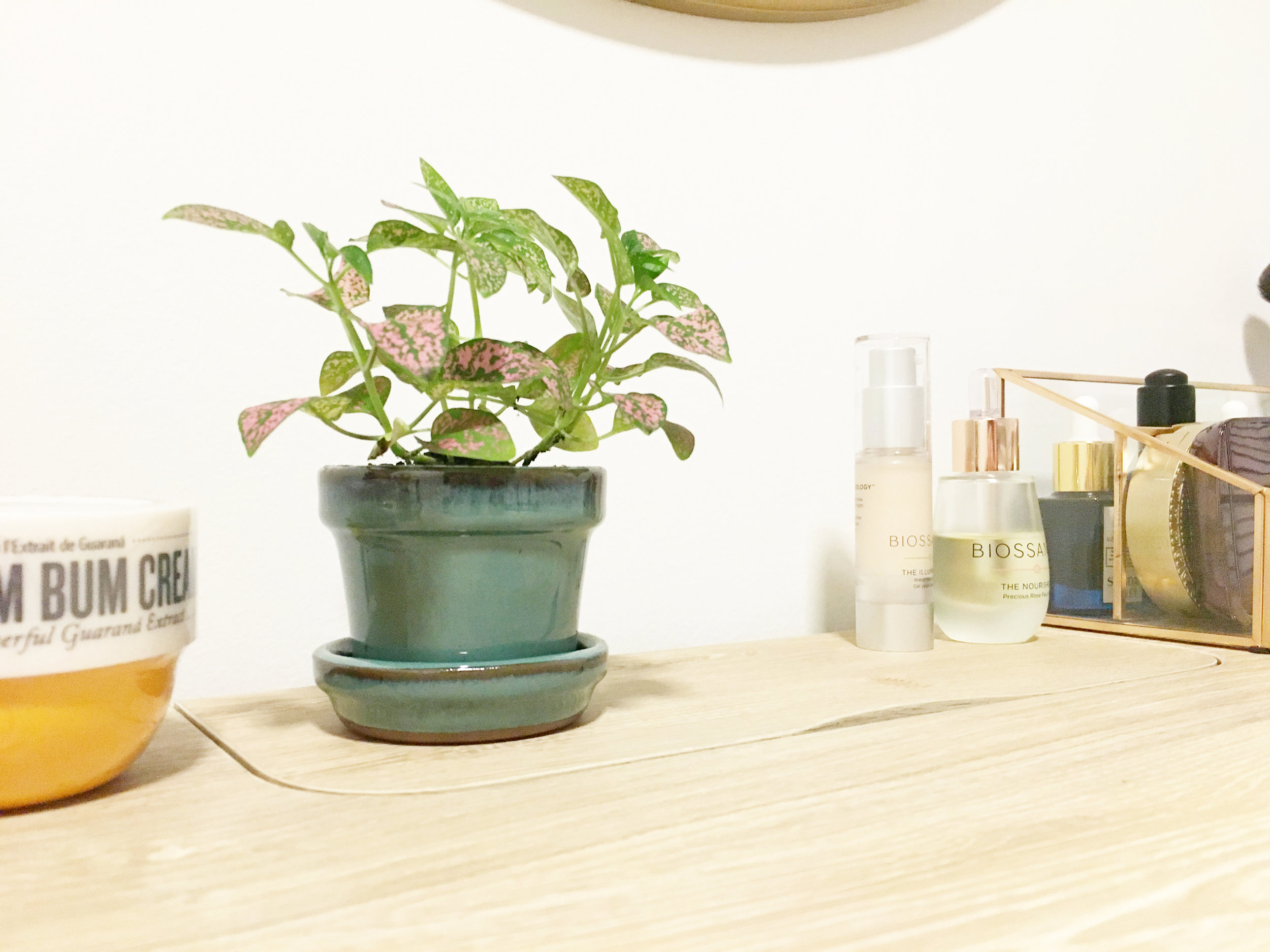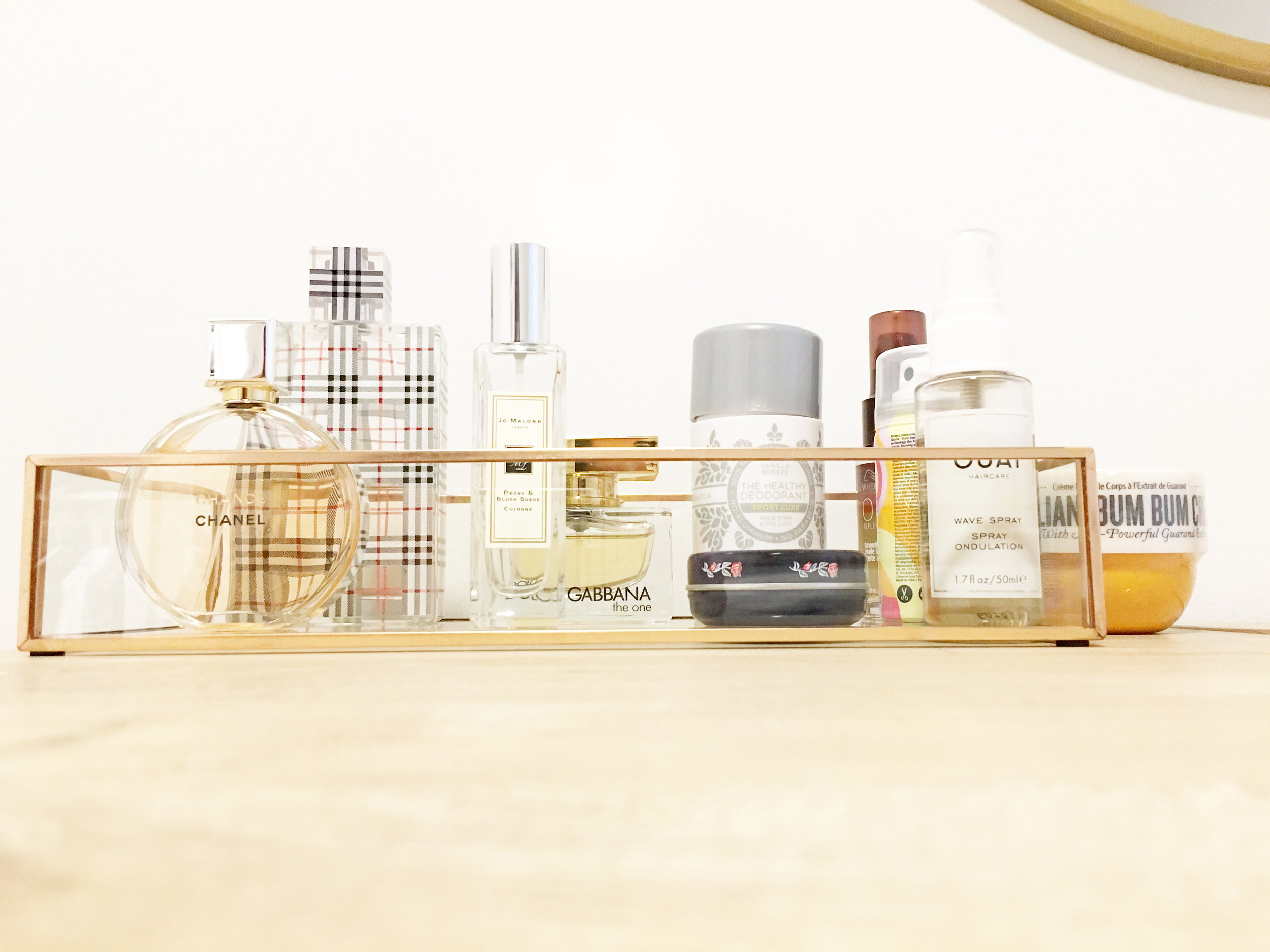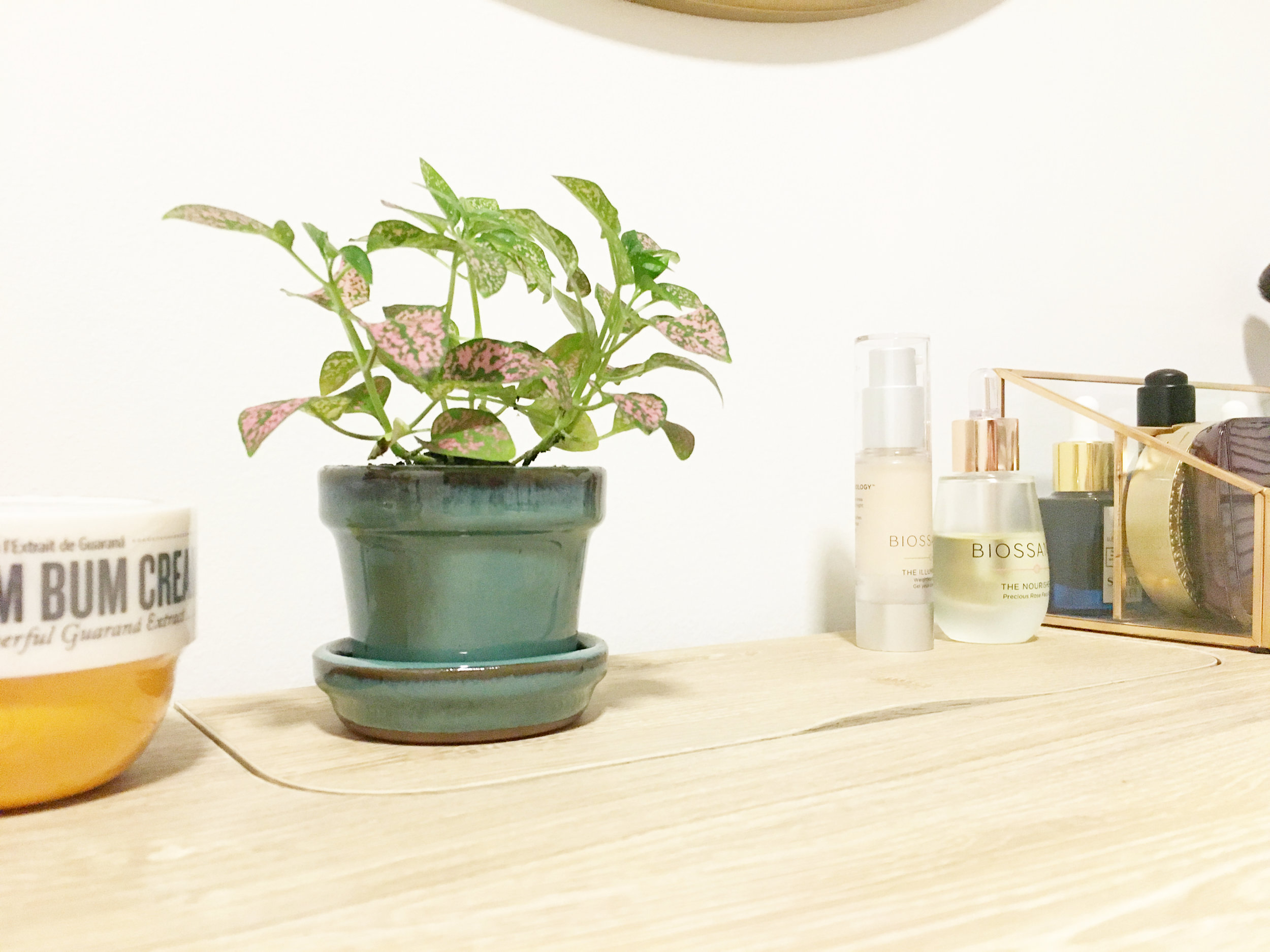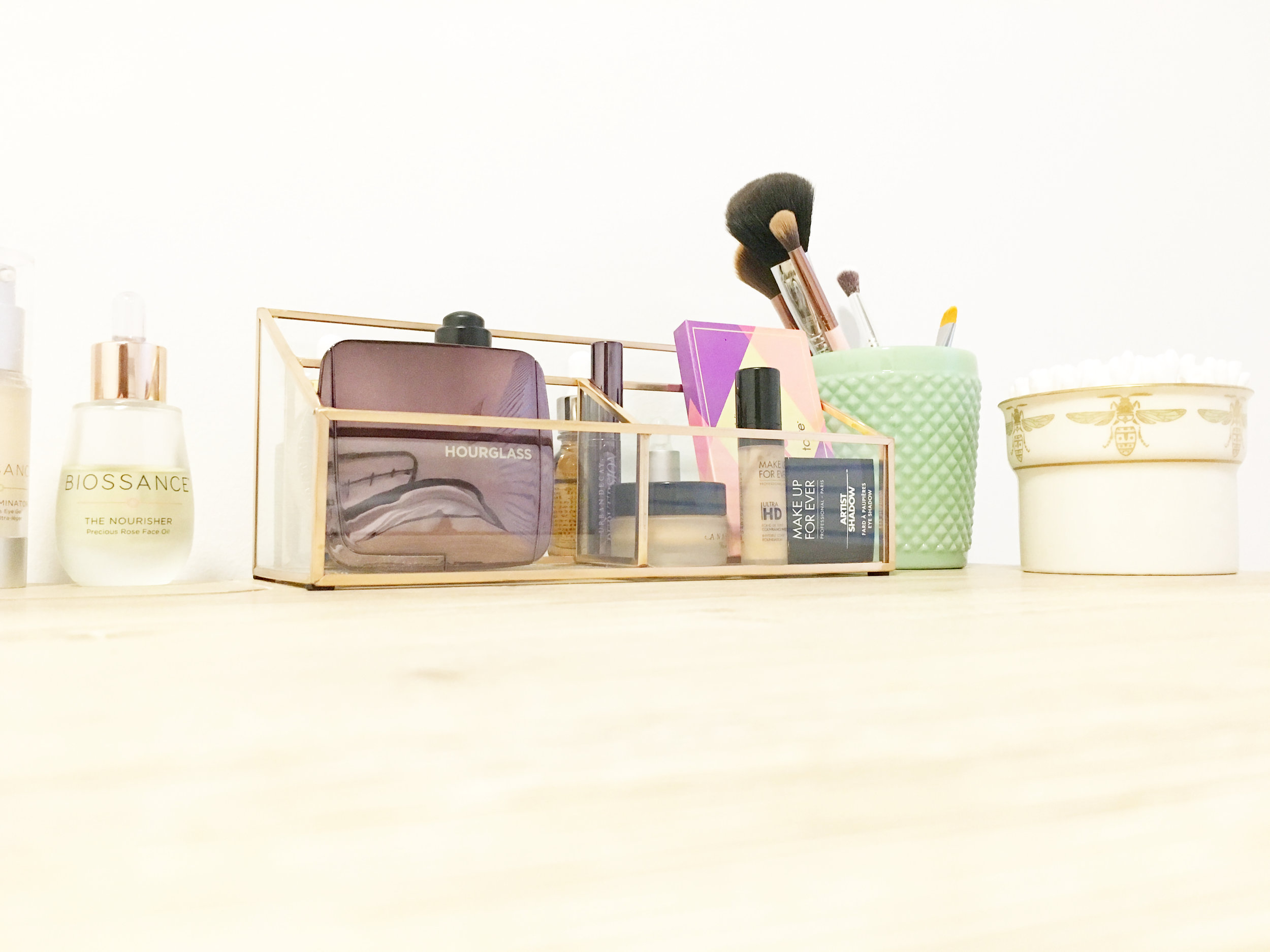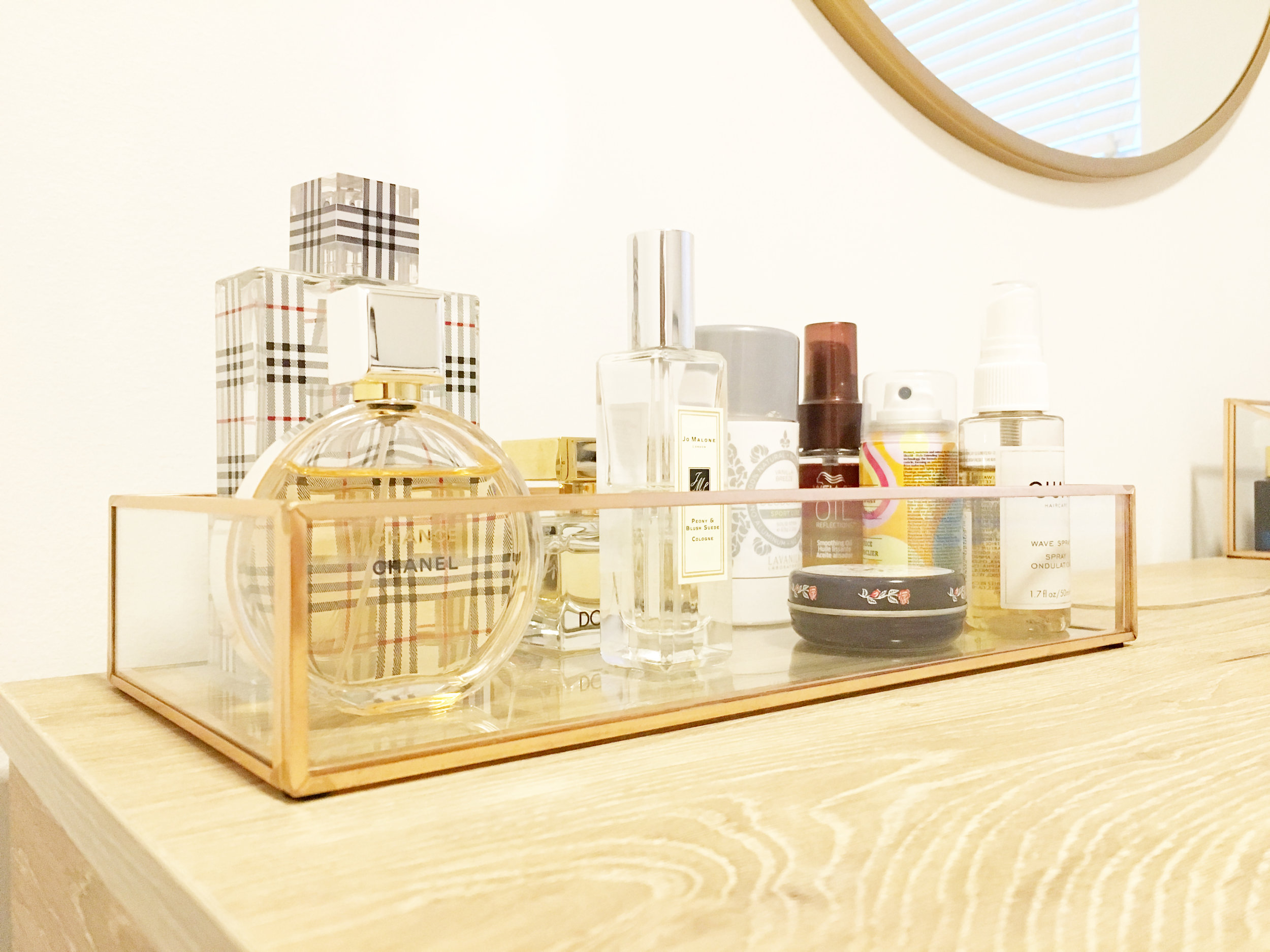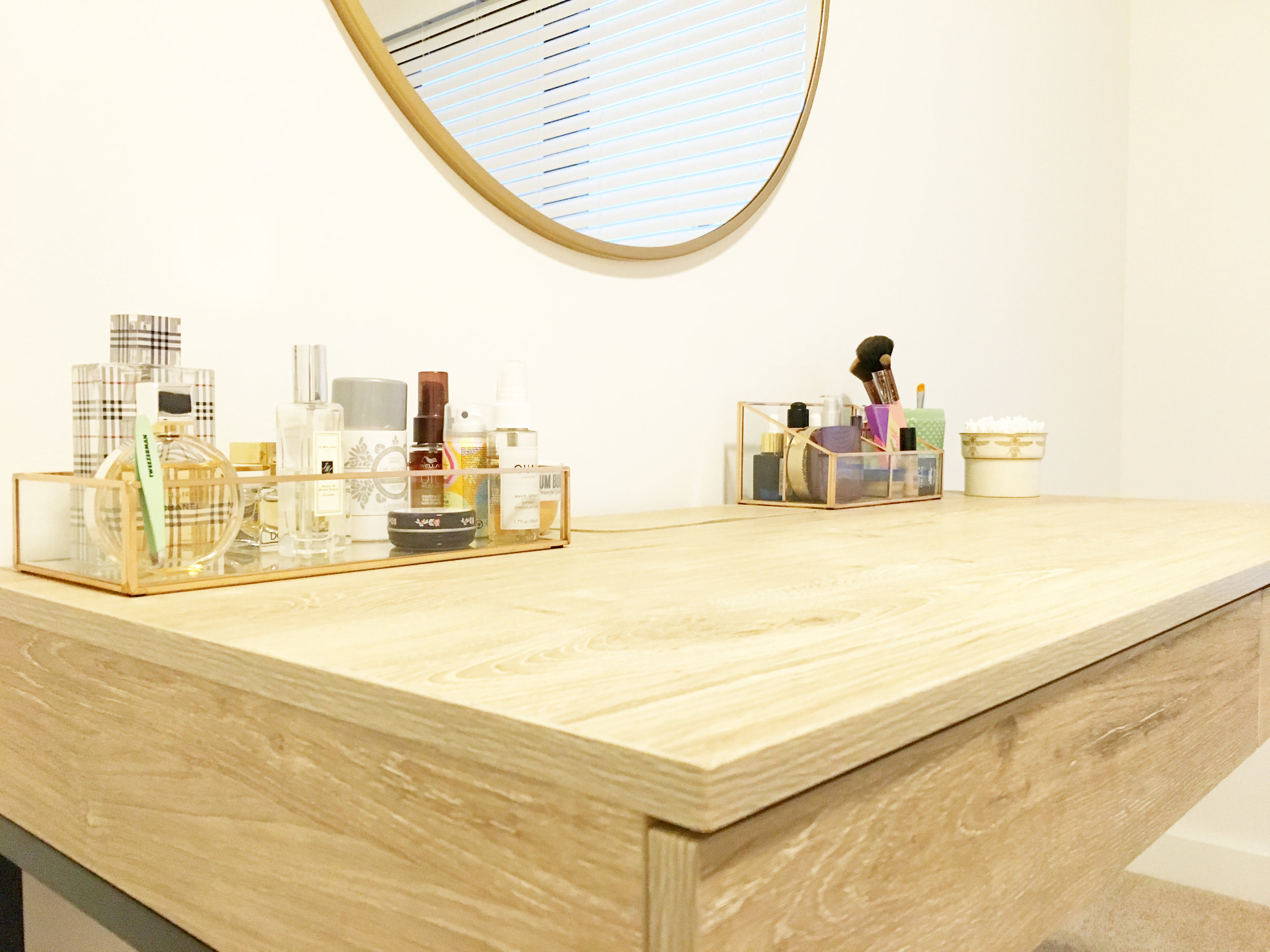 My beauty space that I am so in love with.
I have not found a chair that fits the space yet---but, once I do I will be sure to post the completed look on Instagram.
I love small additions like plants and trinkets that make it your own. I would love to see your beauty space, feel free to share in the comments.
Loving the look? Check out similar items below.